Human Activities in Antarctica
It was less than 200 years ago that exploration of Antarctica first took place. During this time humans have explored the continent; plundered the seals and whales; carried out mining and oil exploration; visited as tourists; established scientific research bases; and fought out conservation issues. The human involvement in Antarctica has resulted in changes to the environment.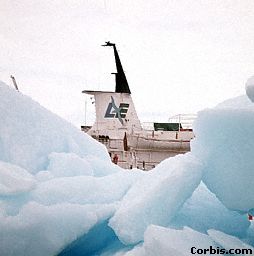 Camp in Antarctica Tourist ship
Task 3
For this task you will need to find out what have been the effects of human activities in Antarctica. Look at the positive and negative effects of each activity.
Process
For Task 3 and Task 4 you will be in a group of 5 students. Each student will choose one of the following human activities: mining and oil exploration; fishing (including sealing and whaling); tourism; scientific studies; and conservation. You will need to fill in the following chart and answer three questions.
What have been the positive effects of this activity?
What have been the problems caused by this activity? (waste disposal, oil spills, killing the wildlife, etc)
What is being done to overcome these problems?
By clicking on each activity you will be directed to a website. Check out the resources for other websites, and books.
Resources
Antarctic Adventure - Human Presence
Antarctic: The End of the Earth
Human Involvement and Impact in Antarctica
Other Resources
Hooper, M. 1997. Journey to Antarctica. Scholastic Australia, Gosford.
Kriewaldt, J. 1997. Australian Issues Collection: Antarctica. McGraw-Hill, Sydney.
Lucas, M. 1996. Antarctica. New Holland, London.
McDonald, K. 1996. Antarctica. Reed Library, Melbourne.